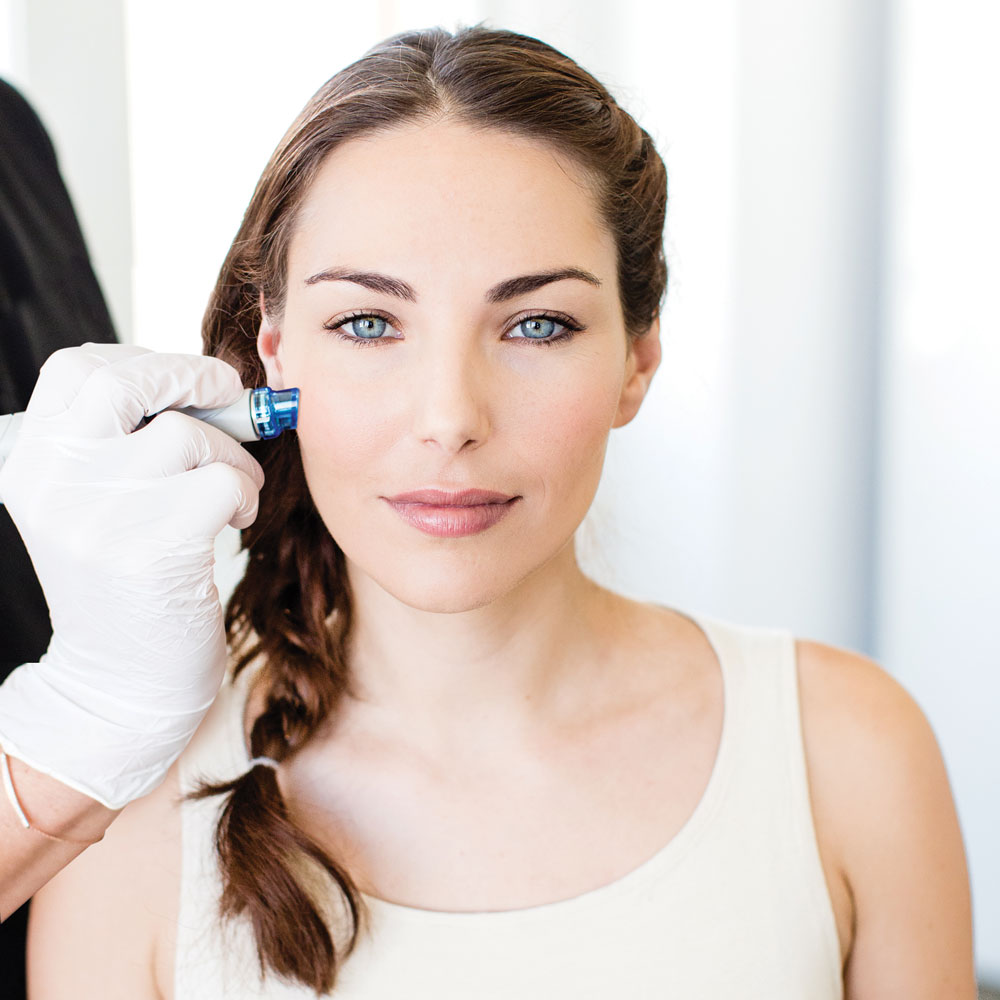 HydraFacial MD® Dallas Treatment at Skin Care Professionals  is a multistep process that cleanses, exfoliates, and extracts to remove impurities and dead skin cells. Simultaneously, the process involves the  infusion of antioxidants, peptides and hyaluronic acid into the skin.
The HydraFacial® treatment assists in reducing fine lines and wrinkles as well as helps plump and firm the skin.  May be performed on all skin types. Since there is zero downtime,  make up may be applied immediately and returning to normal activities may be done immediately.
The HydraFacialMD® is a multi-step process that includes:
Step 1: The Active 4 serum removes dead skin cells and reveals healthy skin.
Step 2: A combination of glycolic and salicylic acid delivers the benefits of a chemical peel without the harsh after effects.
Step 3:  The patented, painless vortex suction vacuums out pores using Beta-HD serum.
Step 4: Antiox serum nourishes and protects the skin with antioxidants, peptides and hyaluronic acid.
Step 5: A personalized skin care product regimen is used at home to maintain optimal results.