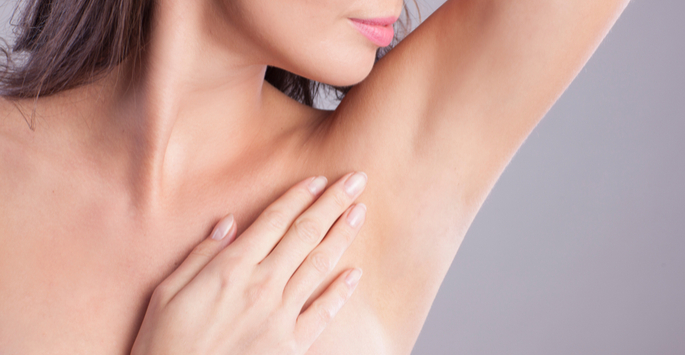 Laser hair removal has never been more popular or more affordable. The only catch? It can take a few months to see the final results since you need to space your treatments apart so that all the hair growth can be treated. You'll definitely see results the first time, but then new hairs grow in and it has to be zapped. Typically 4-6 treatments remove all hair, but this can depend on genetics (how much hair you have) and the area being treated (legs would take more time than your lip).
There are two main reasons why it makes sense to go ahead and begin your laser series now: 1) By starting the process sooner rather than later, you'll be silky smooth for that post-holiday getaway or next seasons' outdoor activities. 2) It's important to stay out of the sun for six weeks after treatment which is much easier to do during the cold season when the sun is out less and you tend to be more "covered up".
The downside: Laser hair removal doesn't feel great. Take a couple of ibuprofen before and it'll make it easier. Depending on your tolerance, it feels like a tiny rubber band popping against your skin—not pleasant, but certainly manageable. We keep you comfortable, but think you should also know what to expect.
The most common areas treated are the face, arms, underarms, legs and bikini, but you can laser anywhere you don't want hair. Lots of men do their backs and even hands and feet. Lasers are extremely effective at removing the dark, coarse hair only—without damaging the surrounding areas.
Lastly, it's important to see a trained professional, skip the at-home kits or too-good-to-be-true pricing. Laser hair removal is more than just a quick "zap" of the hair follicle. It's a medical procedure that requires training and precision and you should check the credentials of the technician or get a referral from someone you trust. After all, you don't want to skimp when it comes to your skin.